Parade marks 6th day of Chanukah
Sunday, December 25, 2011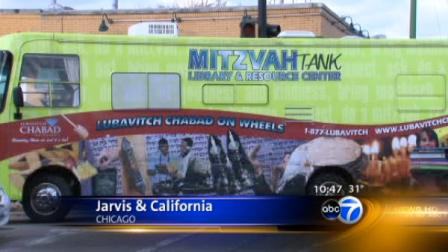 http://abclocal.go.com/wls/story?section=news/local&id=8479648


December 25, 2011 (CHICAGO) (WLS) -- On this the sixth day of Chanukah, Lubavitch Chabad of Illinois kicked off some of its holiday activities with a unique parade.
Led by what the organization calls its 'mitzvah tank,' 20 vehicles fitted with lighted menorahs followed.
They made their way from Jarvis and California in Chicago all the way to Northbrook, where everyone participated in the lighting of a giant menorah.
Chanukah continues through December 28th.
(Copyright ©2011 WLS-TV/DT. All Rights Reserved.)